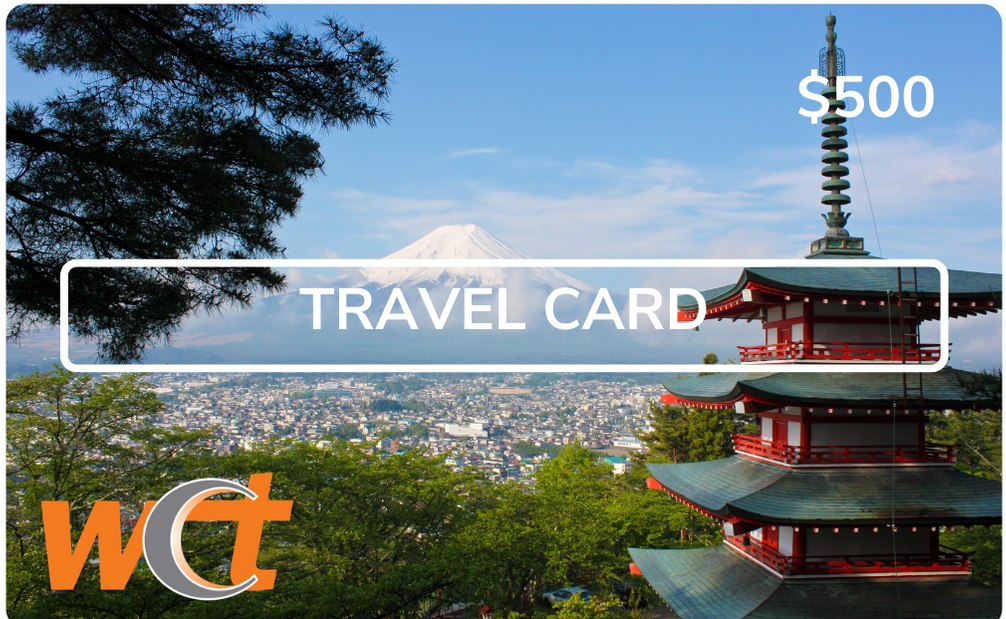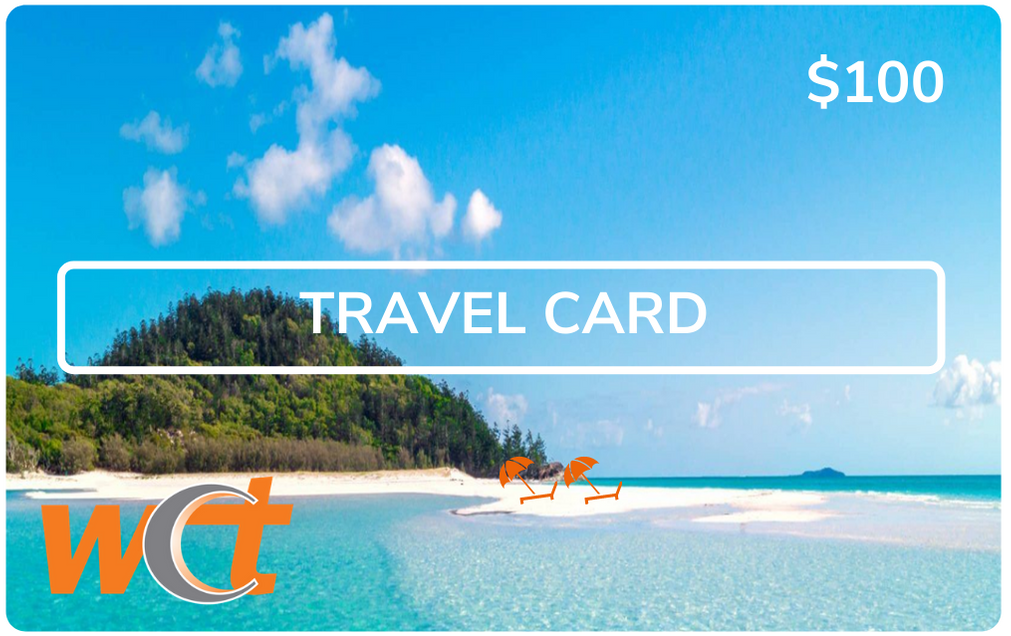 travel gift card
Gift & Reward with World Corporate Travel & Events.
Why not increase sales and reward your customers and crew for their performance with a travel gift card. We have flexibility to make it focused to your individual company requirements with branding and personalised cards.
WCT gift card benefits
– All travel arrangements including air, hotel, car, tour arrangements & insurance
– Experiential travel
– Spouse or partner travel
– Holiday travel
– Visiting friends & relatives
– Flexible and customisable card denomination $50 – $5000
– Available for company branding (see image above)
– Virtual, eco & instant access to gift card – no need for plastic or to print
How it works?
– Request directly through the office phone or via email
– Purchase via direct link emailed to you
– Gift card will be registered to the account
– Confirmation email with the WCT gift card will then be sent to the recipient
– Unique WCT gift code to be quoted when making a booking
Should you have any questions or wish to hear more details, please contact us at garyb@worldcorptravel.com.au or via +61 2 9929 4000.